Did a little or a lot of equipment hauling Tuesday. Had a customer whose T/A Bobtail w/26ft Jerr-Dann driver called in Sick
" /> he needed a little
" /> so we
" /> all over delivering Scissor Lifts. Doing it again Friday ..Cool Hr/$$$
See She can get dirty too.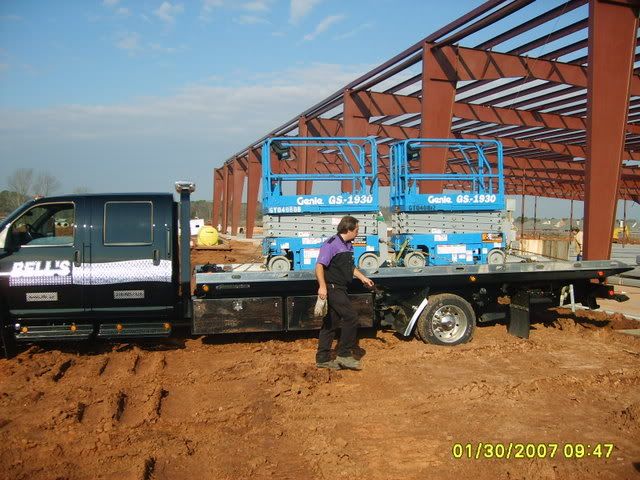 Oops I guess I'm FIRED since I'm on the Bed
" />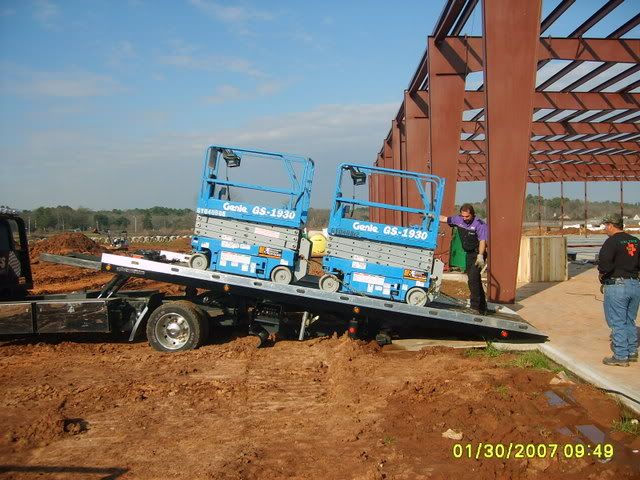 This picture was taken at the Air Force Base the Safety man there was
" /> he made the customer put on a safety harness just to drive the scissor lift from the end of my bed 25ft. to park it..
" />
I had the 3 of them chained together in the middle w/ tight safety straps on the back ones and loose chains for safety's on the front one.