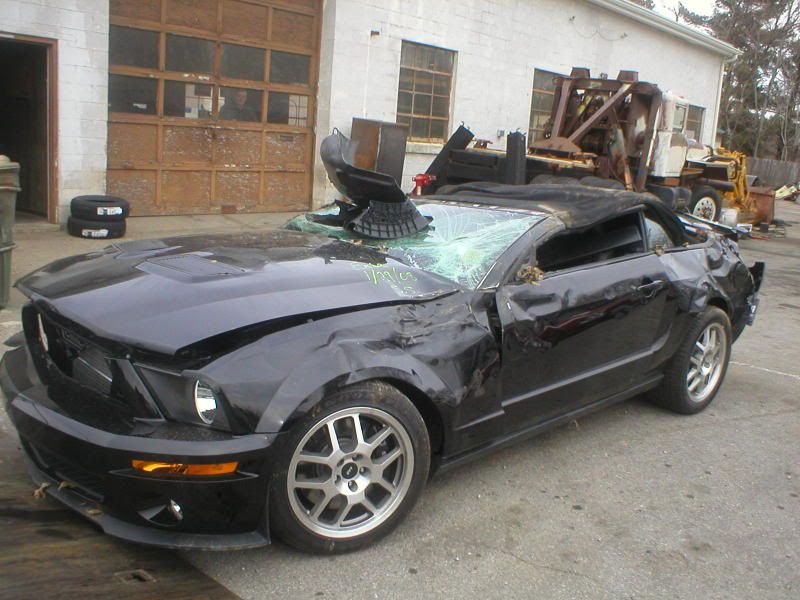 08 Shelby Cobra GT 500. Supposedley one of 1000 convertibiles, 500 hp. Got away from the driver on a little deadend back road. Ended up about 60 -70 feet from road.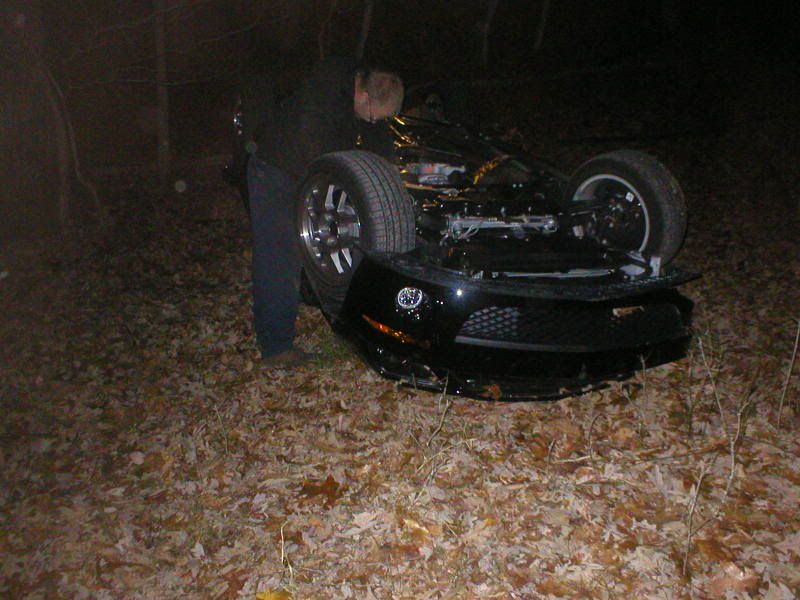 Spun the front around to clear a tree, snatched off a small tree and used roll pole to upright, then winched up the bank and set front onto wheelift.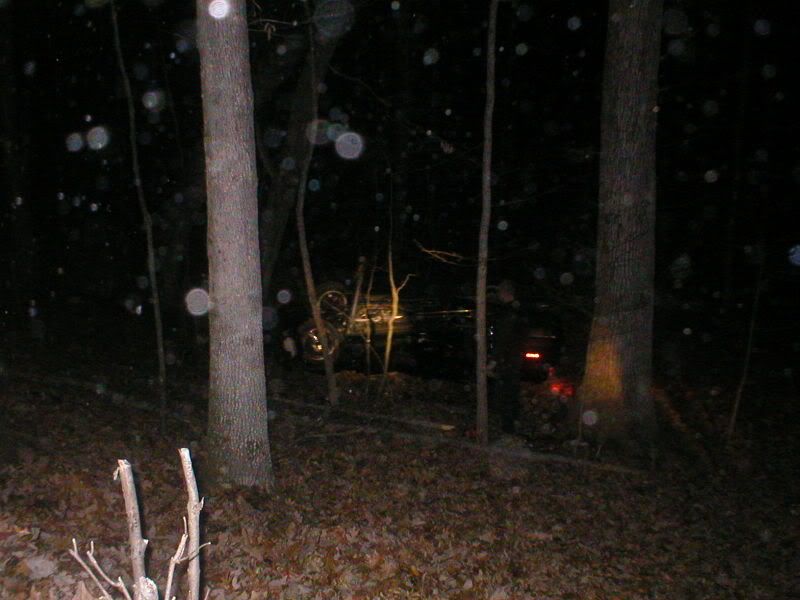 My son took a few pictures but most were too dark to see anything. I'm not a big Ford fan but hate to see any nice car end up like this.