I have been here since about 2001, what a wealth of info to me on my isolated location on Beautiful Orcas Island. Last year I bought my first tandem axle with  Holmes 750/Zacklift 30 & wouldn't have been able to pull it off as well/safe as I have without this board sharing info along with WreckMaster.
Heres what I had built recently, they come in handy for me. Not my invention as there is a guy in Australia selling something similar only with a 6 lug hub  & 15" tire, I used 7,000lb trailer axle stubs, 8 lug hubs & 14 ply 16" tires to be able to move a 40' container if need be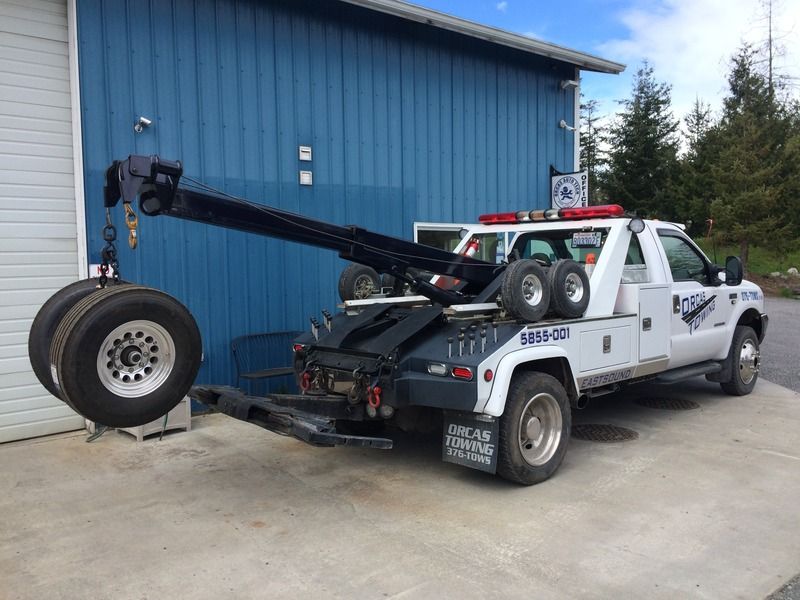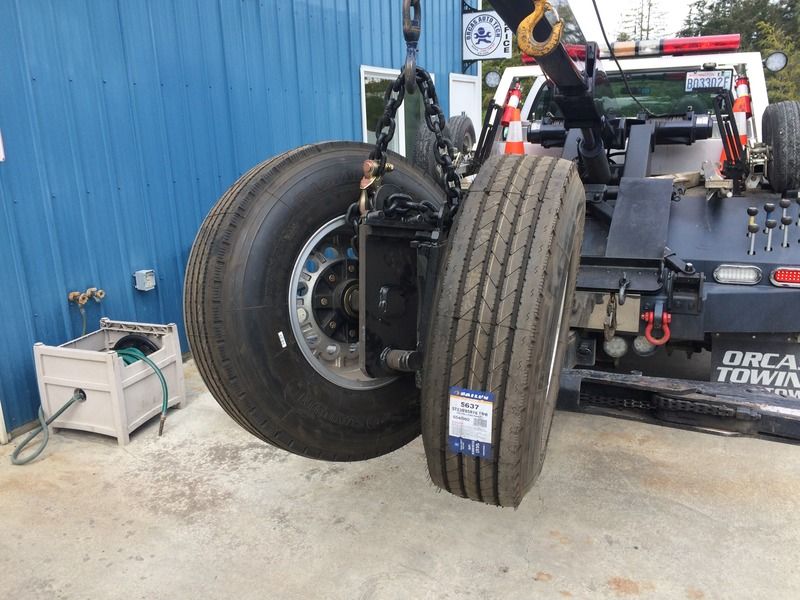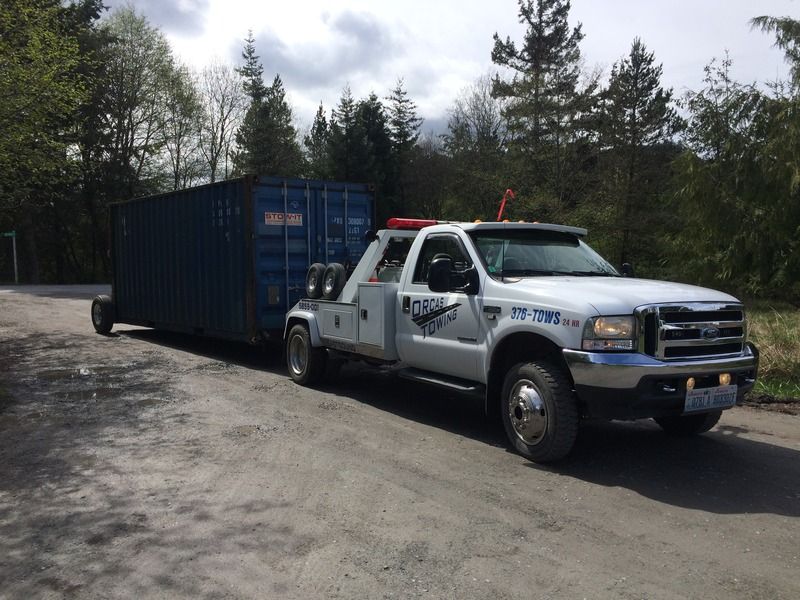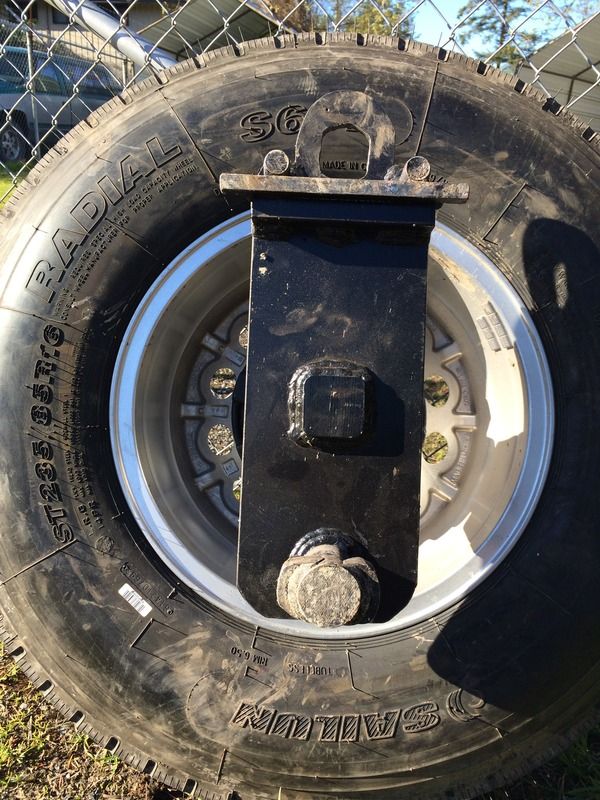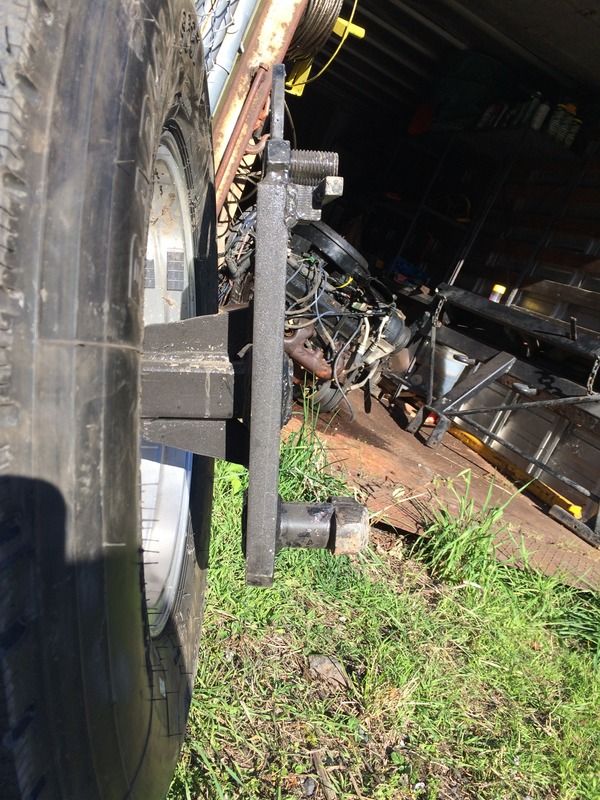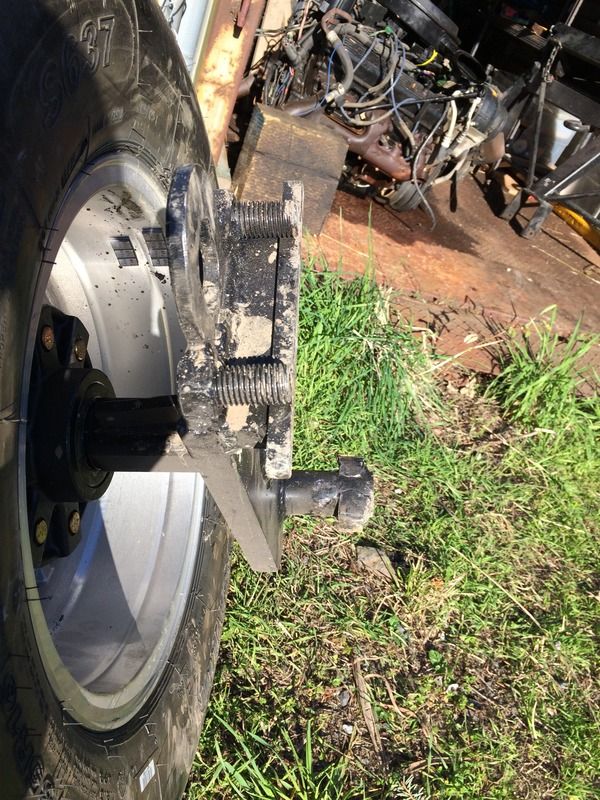 The oval stub at the bottom pushes into the container oval & then axle assemblies rotates 90 degrees capturing the oval stub into the container, the flat plate at the top of the axle contacts side of container & locates axle square to container (bolts were for initial adjustment before plate, all was welded once I was able to adjust so tire was square with container) the strap goes over the top through the top holes of container to secure axles from rotating forward & back. To set up I lift front of container, place blocking under center of container, lower front so rear of container lifts, install axles. Its a bit wide on County roads & has no suspension but is a breeze to set up & much more maneuverable than with the rollback, uneven surfaces pose issues with unloading with the rollback.