This truck features the popular LoadRite option! * Also includes an Driver Controlled - Air Locking Differential *

Full Details After Photos...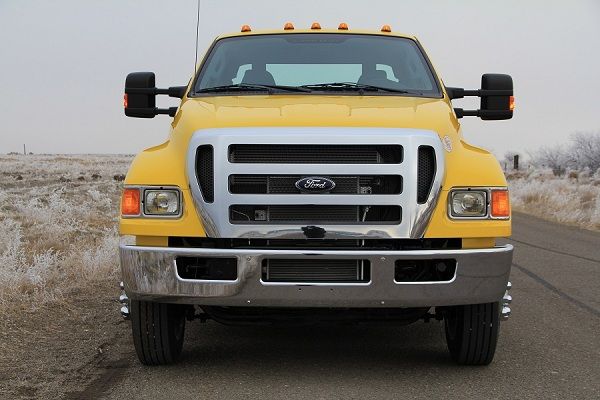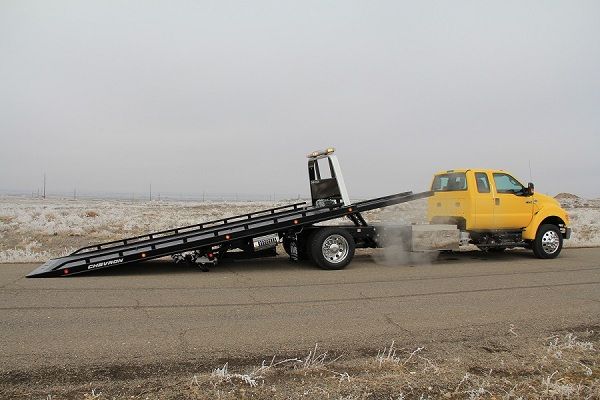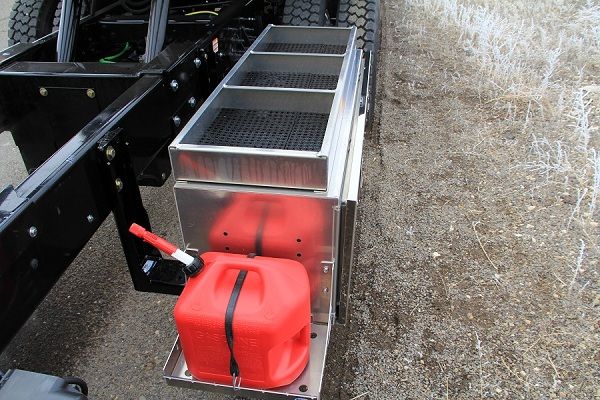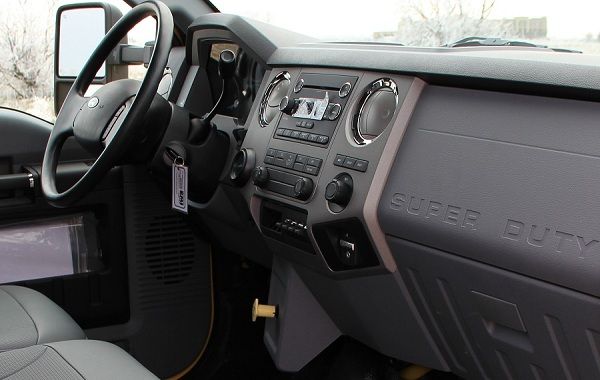 Stock # 3439    
2013 Ford F750 (non CDL) – Super Cab – XLT – 144" CA



Air Locking Rear Differential – Traction when you need it most!!!  
26,000lb GVWR (Non-CDL)
10,000 lb. Front Axle Rating
21,000 lb. Rear Axle Rating
20,000 lb. Air Suspension with Dump Valve
Cummins 6.7L Diesel Engine – 260 Horsepower
Allison 6-Speed Automatic Transmission
Hot Shift PTO
Exhaust Brake
Air Brake System with Air Dryer
Air Park Brake
Driver Controlled Air Locking Differential
5.29 Rear Axle Ratio
(6) Polished Aluminum Wheels
255/70R22.5 Goodyear Tires (Traction Rear)
5 Gallon DEF Tank Under-Cab – Same side as fuel tank!
65 Gallon Aluminum Fuel Tank
Reclining Bucket Driver Seat - Vinyl
2-Person Front Passenger Seat w/ Fold-Down Console
Easy Entry Split Rear Bench Seating with Head Restraints
AM/FM/CD/MP3 Radio
SYNC Media System (Bluetooth)
Upper Instrument & Switch Cluster -  Includes;
•    Volt Meter
•    Engine Hour Meter
•    Transmission Temperature Gauge
•    Differential Lock Switch
•    Exhaust Brake Switch
•    Suspension Dump Switch
Factory 4-Switch Auxiliary Panel
Separate Lighted PTO Switch
Air Horn
Power Folding & Extending Mirrors
Cruise Control with Idle-Up
Power Door Locks
Power Windows
Air Conditioning
Glove Compartment
Storage Compartments on Driver & Passenger Doors
Tilt Steering Column
ALCOA Chrome Finish Hub & Lug Nut Covers
Chrome Finish Front Grill
Chrome Front Bumper
21.5' CHEVRON SERIES 12 LCG STEEL CAR CARRIER - LOADRITE    
LoadRite – 102" Wide - High Volume Hydraulic Pump for Fast Bed Operations!
21.5ft Steel Rollback Car Carrier Body
LoadRite Option - Angled rear section improves LCG load angle by 3 degrees!
12,000lb Deck Rating
3 X 2 "Cor-Ten" Steel Tube Cross Members - 8 Inches on Center
13 Total Deck Mounted Chain Locks (2 front, 6 Sides, 5 Rear)
36 Total Sill Mounted Chain Locks (18 per side)
Front Left and Right Chain Trays
Aluminum Trimmed Cab Protector
102 In. Wide Body
Mechanical Anti-Tilt Device
Independent 4,000lb Rated Wheel Lift
4,000 L-Arms with Wheel Retainer Pans
Wheel Lift Tie-Down Straps & Ratchets
Illuminated Dual Controls
LED Body & Tail Lighting
(6) Additional LED Body Lights
3/8" x 50' Winchline with Swivel Hook
Cable Tensioner
Cable Roller Guide
High Speed 9,000 Lb. Planetary Low Mount Car Carrier Winch
Air controlled free spool for the winch. This option allows you to disengage the winch from the operator station so you don't have to walk to the winch every time. 
24 GPM Direct Mount Pump Replaces Standard 18 GPM Pump
Removable Steel Open Side Rails
(2) 49" Chevron Aluminum Tool Boxes with Full Length Shelves
(2) 48" Aluminum Box Top Storage Trays
Dri-Dek Matting in Tool Boxes
Federal Signal Amber LED "Jetstream" Lightbar – Clear Lens
(2) 4 Gallon Trash Cans
Heavy Duty Aluminum Dual Trash Can Mount
5 Gallon Fuel Can & Aluminum Mount
Trailer Ball Hitch Plate Adapter
Lower Work Lights 
Tow Light Plug
Back-Up Alarm
Nylon Bridle with Cluster Hooks
(4) Tie-Down Ratchets
(2) Tire Basket Straps
(2) 12' x 2" Tie-Down Straps with Cluster Hooks
Tow Lights
www.idahowreckersales.com

Call 1-800-376-7114

Email -

Sales@idahowreckersales.com